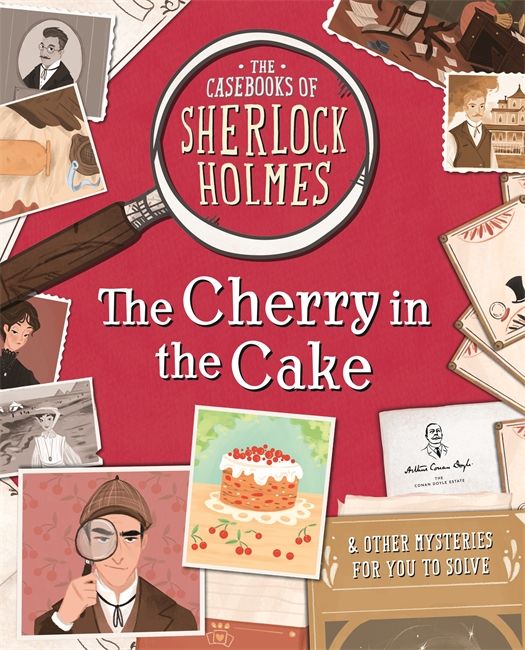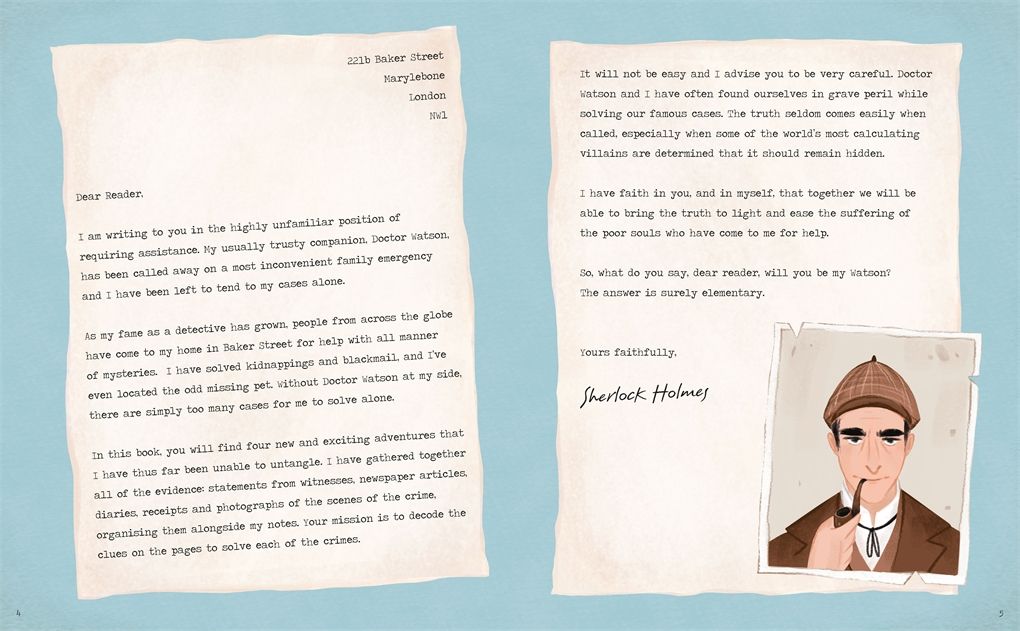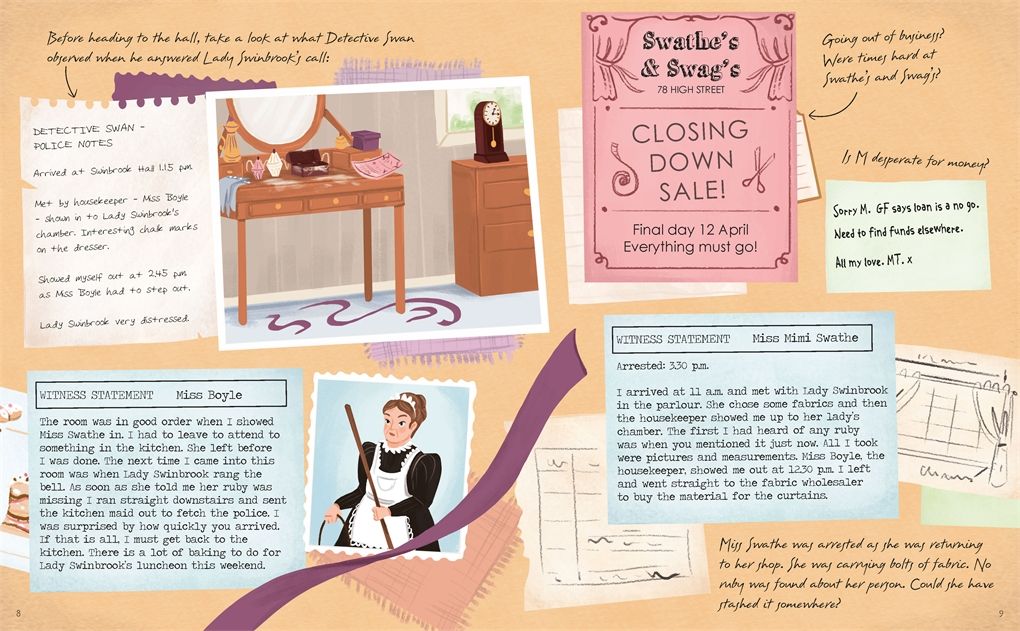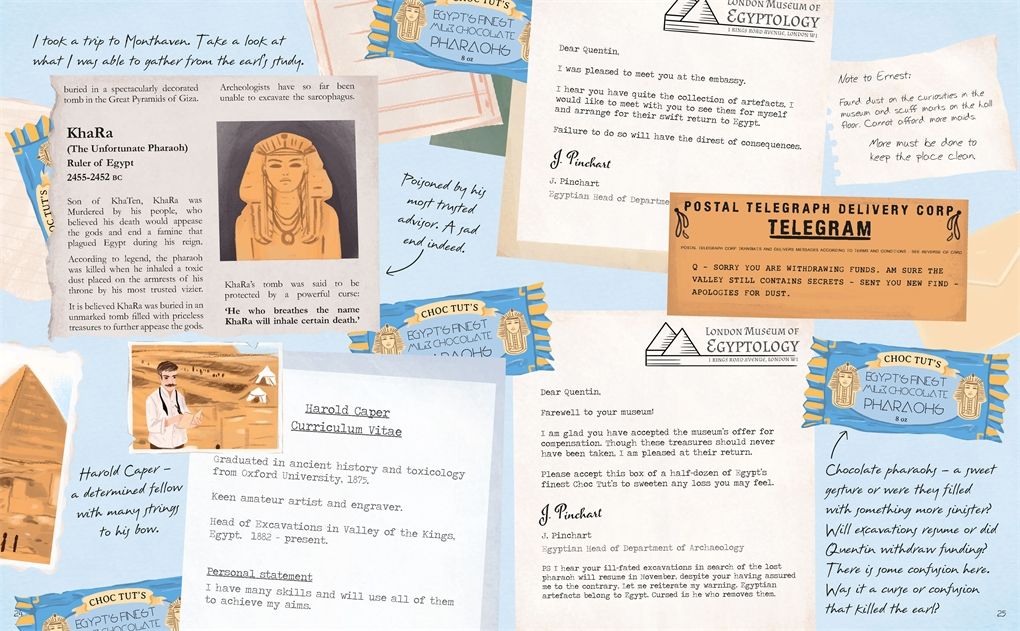 We're really looking forward to the release of The Casebooks of Sherlock Holmes, our new licence with Studio Press. Working alongside the world's greatest detective, keen investigators will be encouraged to review the evidence from Sherlock's case notes, diary entries, photographs, maps, puzzles and more, to solve the mysteries. Written by Sally Morgan and illustrated by Federica Frenna, one mystery in each title has been inspired by an existing Sherlock Holmes story.
Richard Pooley, Director of the Conan Doyle Estate comments,
"The Conan Doyle Estate are delighted to be partnering with Studio Press. The Casebooks of Sherlock Holmes combine a new and exciting reader experience with the world-renowned and iconic classicism of the Sherlock Holmes stories. The interactive element will bring a new wave of readers to Conan Doyle's classic mysteries."
The game is afoot and the world's greatest detective needs your help.
With Watson away, Holmes has four tricky cases and he needs your powers of deduction to unravel the mysteries.
Explore Victorian England with Sherlock Holmes and investigate the theft of a priceless jewel in The Cherry in the Cake, solve the mysterious death of the Earl of Monthaven in The Adventure of the Cursed Cartouche, go on a ghost hunt in The Terror of Traymar House and delve into the magic of London in The Adventure of the Vanishing Lord.
Will you assist Sherlock Holmes?
The answer is surely elementary...
Studio Press Source.
Published: 8th October 2018