14 June, 2022
The Sherlock Holmes Experience at Knockhatch Adventure Park
One of our latest licenses is with the wonderful Knockhatch Adventure Park in East Sussex - who have launched an immersive Sherlock Holmes experience.
Richard Doyle - Arthur Conan Doyle's Great Nephew - and director of The Conan Doyle Estate went along to the launch and press day. He was accompanied by The Mayor of Hailsham - Cllr. Paul Holbrook.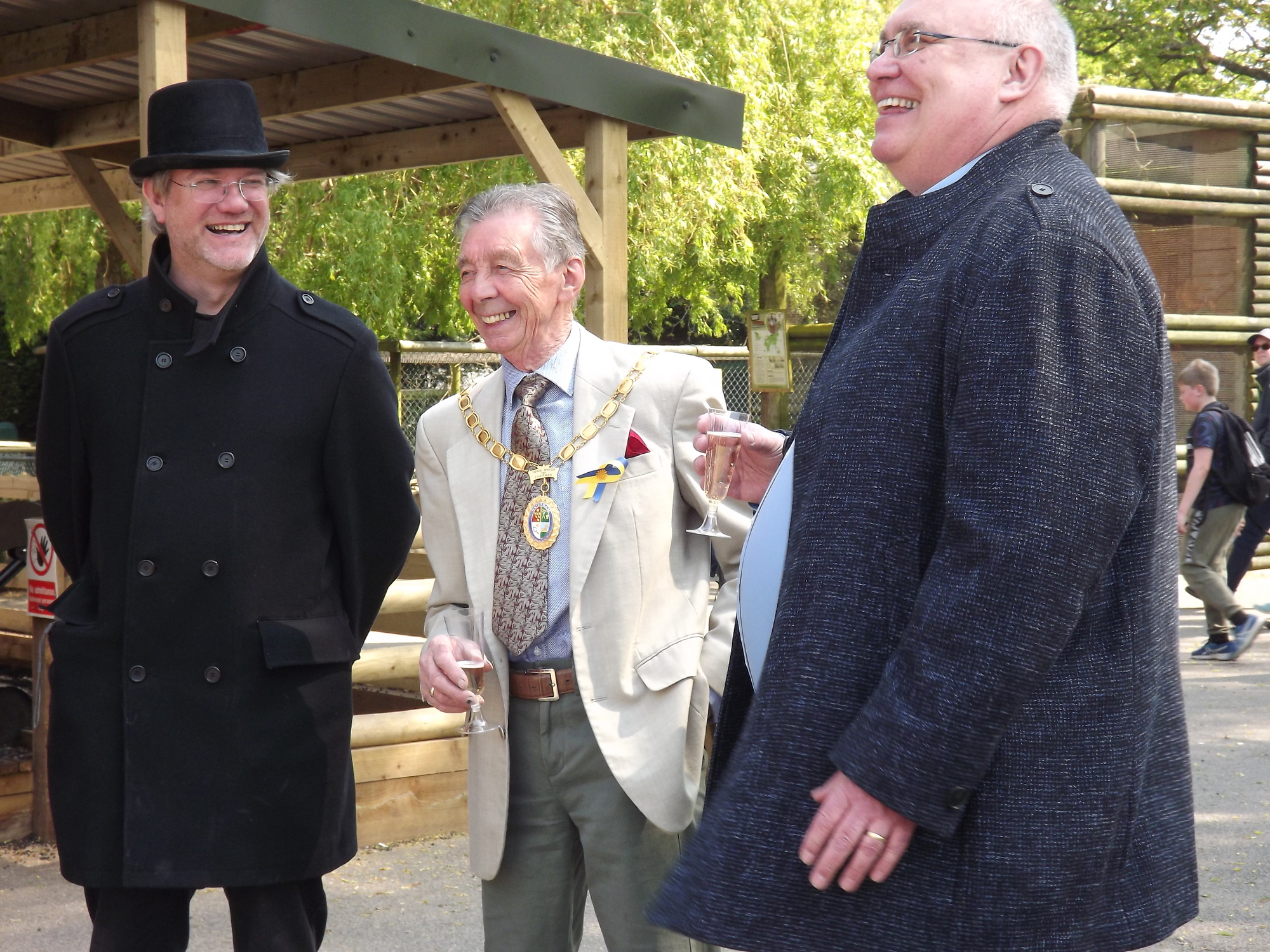 "I have to say that the whole park really blew me away.  The extraordinary wealth of attractions and activities exceeded any expectations I had prior to my visit.  The care and pride with which the dedicated staff look after the park and the many animal guests shines bright.  The comfortable friendly family atmosphere that envelopes the whole park is cherry on top of an amazing place,  Truly a credit to the memory of  Annette Jaggers, her family and their whole team." Richard Doyle
Knockhatch Adventure Park approached The Conan Doyle Estate to draw on our knowledge of the writings of Sir Arthur Conan Doyle and to be correctly licensed - which we were delighted to be involved with. 
It is such a rewarding partnership as there are some great local connections to Sir Arthur Conan Doyle's writing. He retired Sherlock Holmes to East Dean, 9 miles away from Knockhatch, and there is also a statue of Sir Arthur Conan Doyle in nearby Crowborough.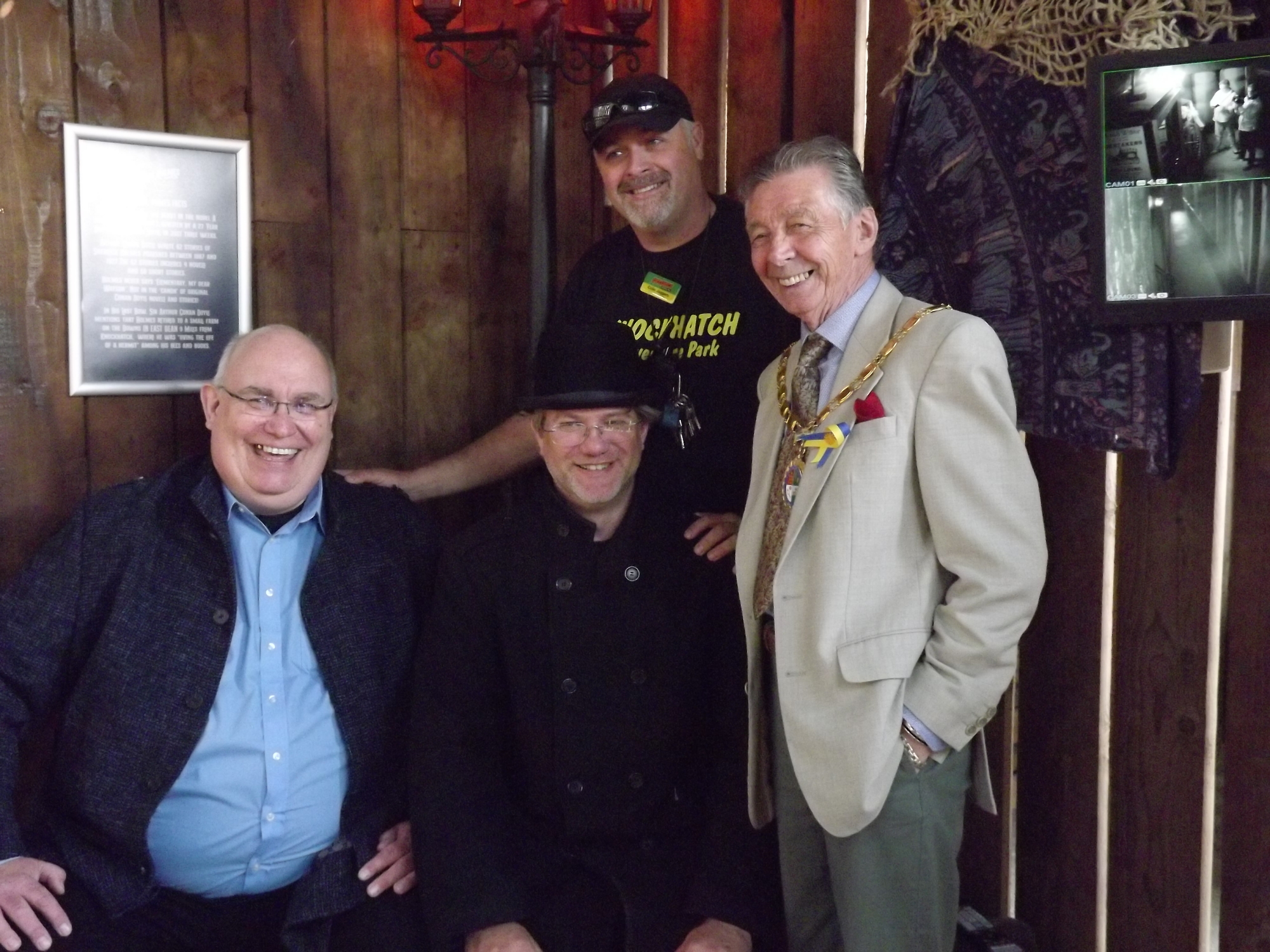 Knockhatch Adventure Park is run by the Jagger's family in memory of their mother and founder Annette Jaggers. Family connections are important to us - and we've enjoyed working alongside the Jagger family to benefit so many families who live in and visit East Sussex. 
The Sherlock Holmes Experience - while designed to be entertaining, also has a strong educational emphasis. The aim is that the Sherlock Holmes Experience will be an invaluable resource for teachers to bring their class into the Victorian streets to help them to teach Conan Doyle's most popular stories. 
The level of detail that has gone into the Experience has been wonderful - with many of the articles that feature on our website - have been created into newspaper front pages which are placed around the attraction. We are of course really proud that The Conan Doyle Estate branding is featured throughout the Sherlock Holmes Experience.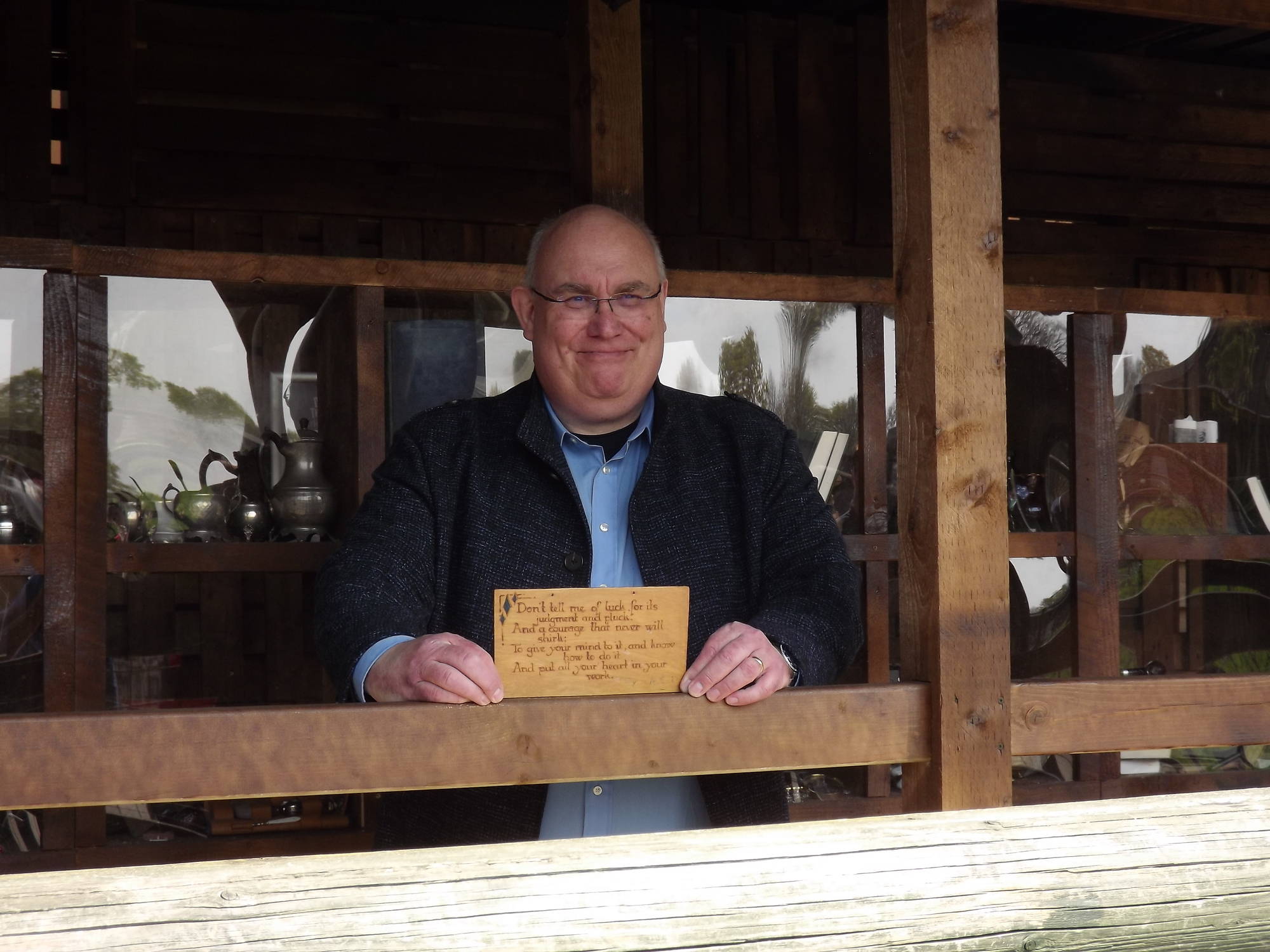 Knockhatch's Chris Beveridge said, "This is a totally interactive and visually astonishing live walk through adventure. The experience has special effects, motion triggered events and a cast of characters from the world of Arthur Conan Doyle to help you solve the case. Conan Doyle's Sherlock Holmes stories are undeniably popular with primary and secondary students, providing the perfect mix of murder, intrigue and accessible nineteenth-century language. This of course enriches their own vocabulary and problem solving!"
Photos by Neil Garrett and Dawn Pimm