7 November, 2019
The Shanghai Launch Event For The Complete Sherlock Holmes
The launch event was hosted by Guomai at the end of October at Shanghai Culture Square. This prestigious event welcomed Dr. Yalin Zhang and Professor Tang Weijie as special guests. 
The latest license from The Conan Doyle Estate is with Guomai Culture & Media Co Ltd - a pioneering Chinese publisher in classical and contemporary literature. They have just released an impeccably translated version of The Complete Sherlock Holmes - authenticated by The Conan Doyle Estate.
Guomai publish outstanding books with excellent translation, design and marketing with the goal to introduce Chinese readers to the World's best authors by translating their great works.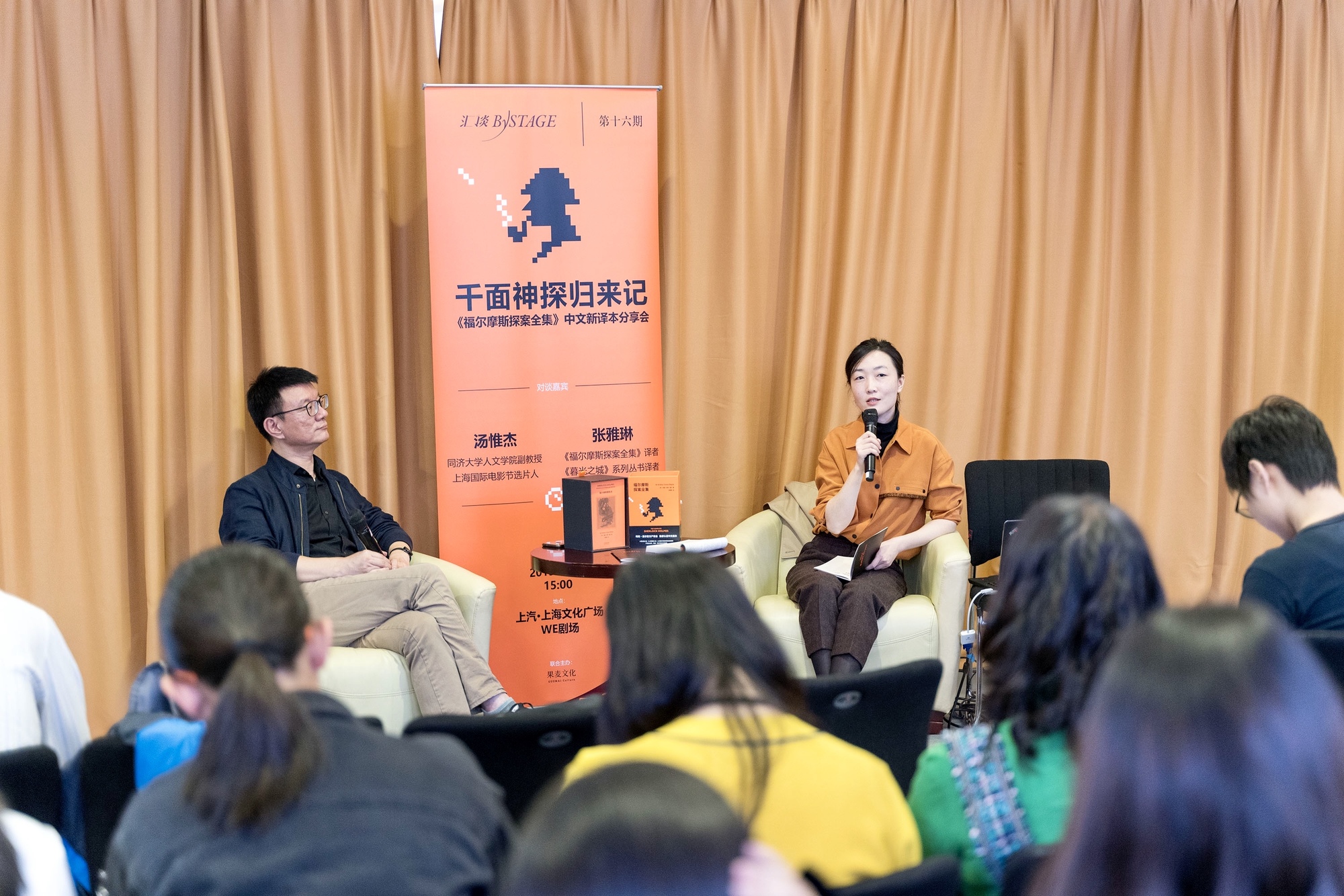 The Event Hosts
Translator Dr. Yalin Zhang is the co-translator of Stephenie Meyer's Twilight Saga and the translator of Eric Linklater's The Wind on the Moon, which was nominated for the "National Outstanding Literary Translation Award" of Lu Xun Literary Prize, one of China's top four literary prizes. She holds a Ph.D. in English and American literature from Fudan University and is currently a freelance translator based in Beijing.
Professor Tang Weijie is a professor of  Humanities Faculty in Tongji University, he is also a member of Shanghai Writers Association, the managing director of Shanghai  Film Critics Society, and he works for ShangHai International Film Festival to select films. His research field includes comparative literature, Urban history and urban studies, Visual Cultural Studies and Film History.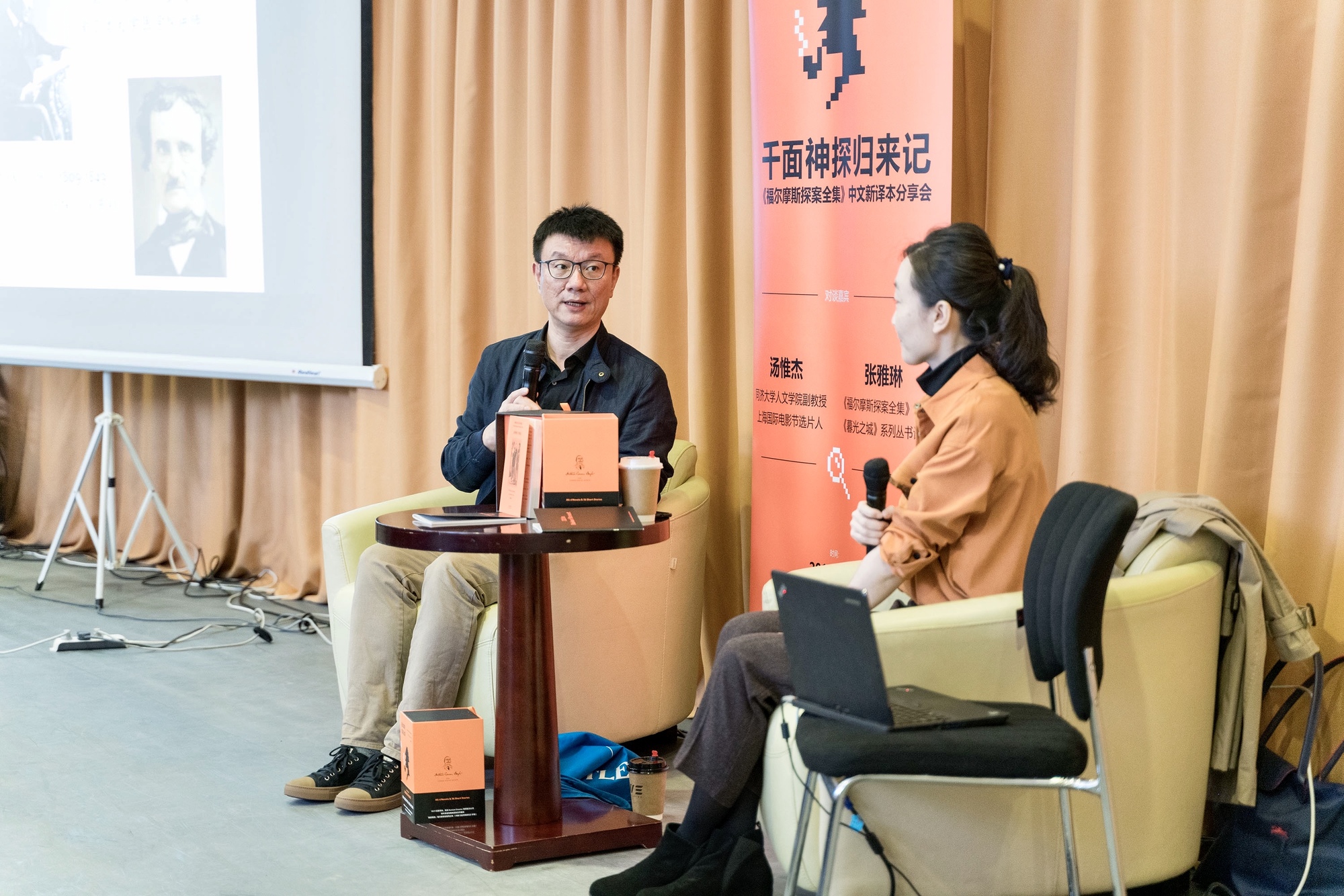 Debate & Discussion
Dr. Yalin Zhang and Prof. Weijie Tang talked about the adventurous life of Sir Arthur Conan Doyle and how it had influenced the creation of the iconic detective. They spoke in-depth about the two most important inspirations for the character. One is Dr. Joseph Bell, Doyle's teacher at the University of Edinburgh Medical School, and the other Edgar Allan Poe, the inventor of the detective fiction.
They explained how the image of Sherlock Holmes was shaped by the illustrator Sidney Paget and the actor William Gillette, and highlighted the differences between the original stories and the adaptations on screen.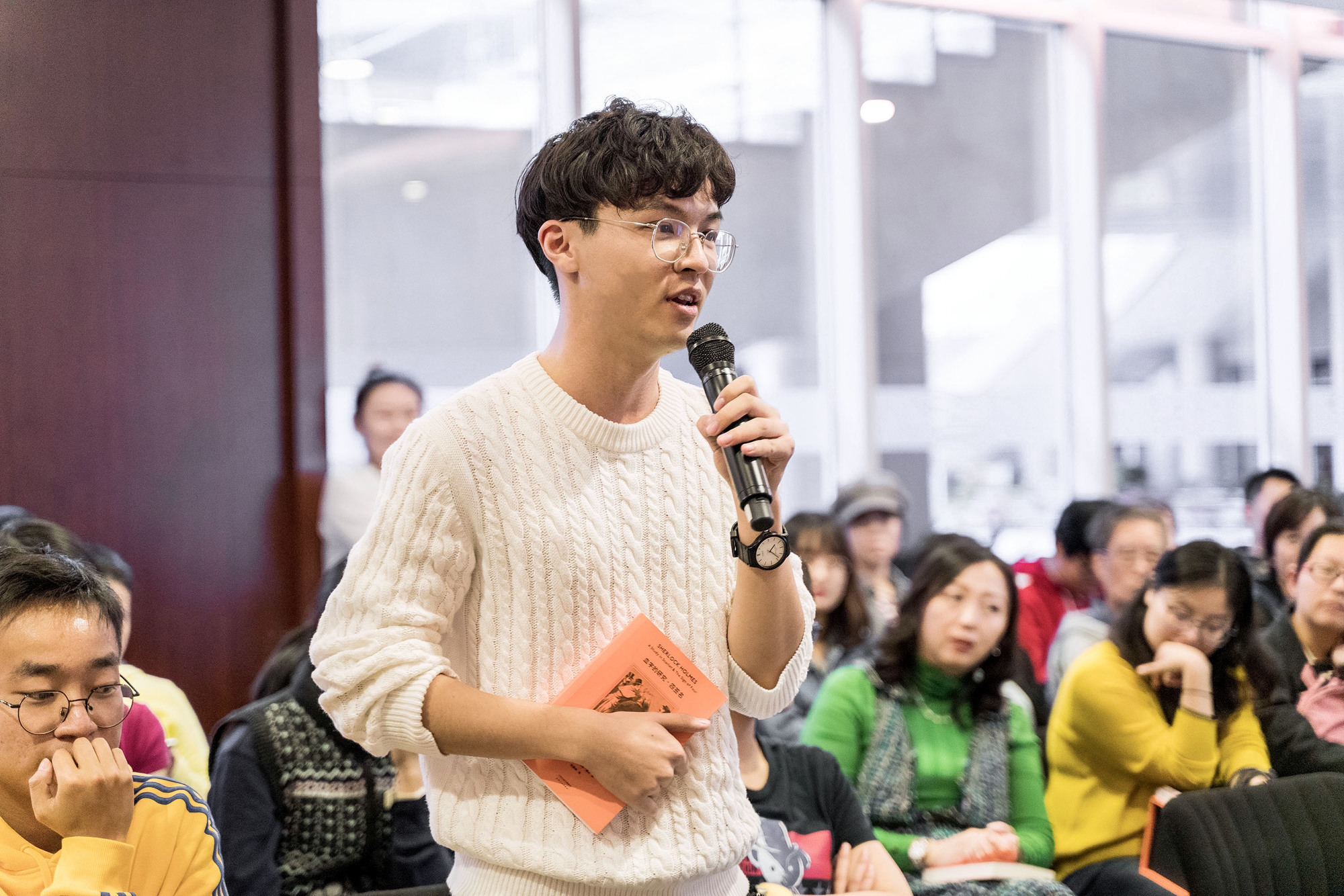 They went on to review the history of the translation of Sherlock Holmes stories in China, which can be traced way back to 1896, nine years after Holmes made his first appearance in England. The earliest translations of Sherlock Holmes stories were in accordance with the spirit of Chinese Renaissance. In terms of narration, they brought a brand-new style to the traditional Chinese novels.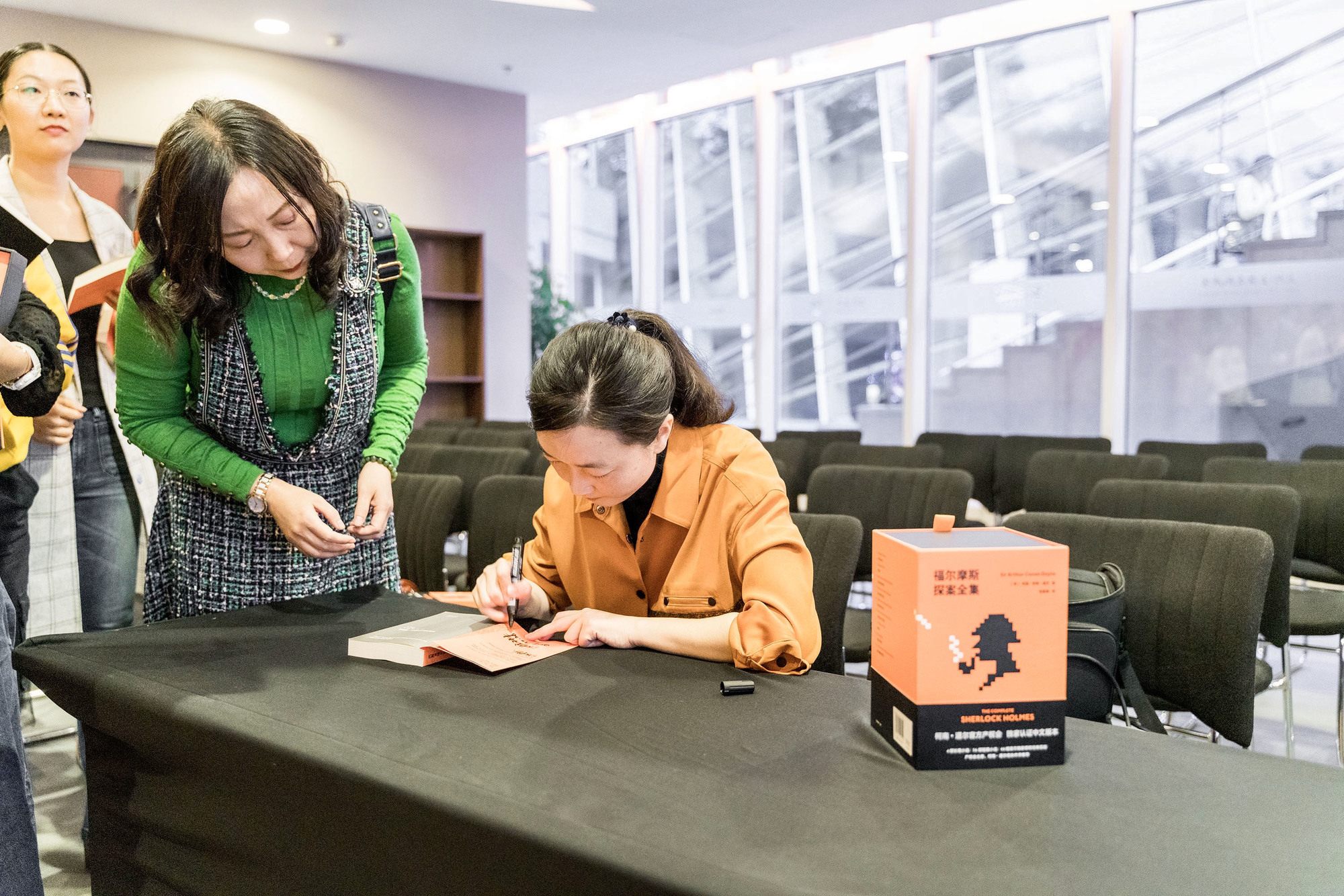 In addition, Dr. Yalin Zhang spoke of her personal experience of translating Sherlock Holmes. She also answered several questions from the readers and shared with them some anecdotes during the five-year "Odyssey".
Photography courtesy of Guomai
Related Articles
The Conan Doyle Estate x Guomai Culture & Media Co Ltd - Read More
Richard Doyle Moves Back Home - Read More